Member Center
2019 Canary Bowl Tournament Results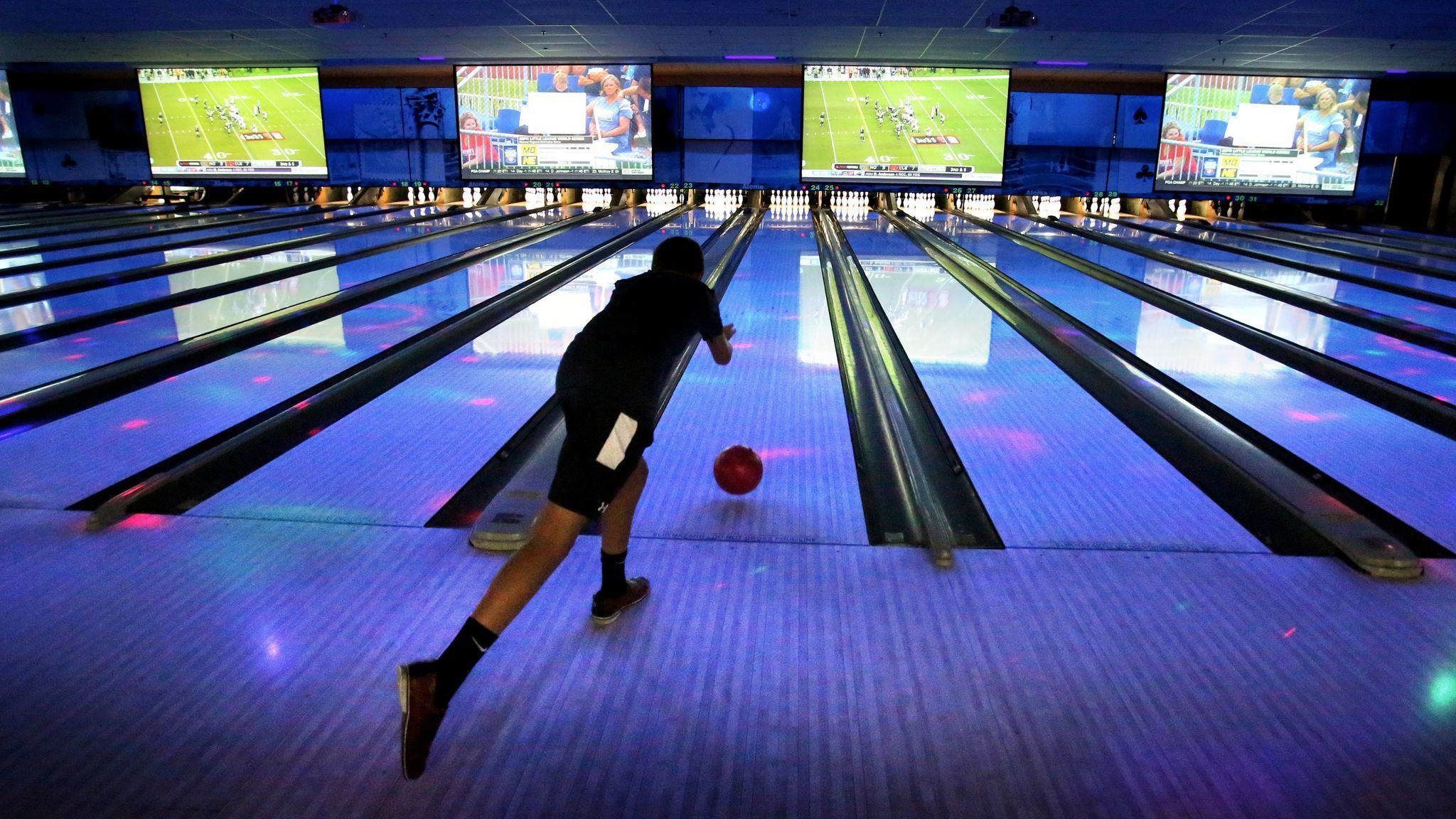 On Sunday, March 3rd, we had 95 bowlers on 19 teams turnout for the Local 458M Canary Bowl!
It was a great time with a lot of other union members and other family members in attendance cheering the bowlers on!
When all was said and done the #1 Team was "We Don't Give a Split" with a total of 3167. The team was made up of Barry Waldren, Rick Scapardine, Mark Tobey, Greg Consul and Ed Hagg.
2nd place went to "A Lotta Rich's" with a score of 3094
3rd place went to "FDC's Best" with a score of 3014. The rest of the teams finished in the following order:
4th – Keep Dreaming score 2939
5th – The Retiree's score 2932
6th – Finally There score 2904
7th – And 1 score 2882
8th – Pocket Pounders score 2826
9th – Gutter Gary and the Pin Pirates score 2796
10th – The Stumble bums score 2767
11th – Home Rangers score 2748
12th – Team 19 score 2732
13th – Bi-Polar Rollers score 2672
14th – Confused score 2633
15th – F-1 Fidy Strike Throwers score 2591
16th – The Misfits score 2516
17th – Team #1 score 2310
18th – Repromatic Strikers score 2285
19th – Still Confused score 2208
The winner of the Scratch Pot was Greg Consul with a score of 269! Jared Saba finished 2nd with a score of 258! The Handicap pot was also won by Greg Tonsul with a total of 270 and Dennis Kwiatkowski finished 2nd with a score of 257!
The committee of Sandy Grisko and Paul Mancillas thanks President Michael Consolino and Vice President Kurt Reissenweber for all their help & support!
We look forward to next year start planning now and put your team together for some great fun with your brother and sister members!
2019 Shop Stewards
Please review the following Shop Steward List.
If you are having an issue at your shop please review the list and if you see your shop name, please discuss your matter with the steward that is listed. Shop Stewards are the representative of the Union that are employed at the shop. They assist the members with any union procedures, contractual questions and address grievances.
If you do not see your shop listed, please feel free to contact the District Council 4 Office at (630) 668-4337.
458M

Shop

Last Name

First Name

Allegra Coal City

Gilbertson

Dana

Ardagh

Tarpey

Stephen J

Bond Brothers & Co. Inc. 431

Kotowski

Joseph J.

Cardinal Color Print 8

Nyhoff

William A

Chicago Park District 445

Dwulat

Steven

Chi-Town

Solaka

Joseph

CHICAGO TRIBUNE PRESSMEN

Norrick

Robert

CHICAGO TRIBUNE PRESSMEN

Seno

Scott

Caps Group Acquisition, LLC

Muhr

Mark W.

Fort Dearborn Litho Co. 13

Hammond

Chris

Fort Dearborn Litho. Co. 13

Logan

John A.

Fort Dearborn Litho. Co. 13

Theodoratos

Peter W

Fuse

Gulley

Spencer

Lithographic Industries 123

Schneider

Ronald M

NORTH SHORE PRINTERS, INC. 368 C

Oglesby

Bradley Scott

Repro Graphics

Tabe

Wells

Schiele Graphics 326

Grisko

Sandra M

Schiele Graphics 326

Waldren

Barry

Segerdahl Corp. 251

Constantopoulos

Nick

Segerdahl Corp. 251

Rechichi

Brian

Segerdahl Corp. 251

Lawson

Joseph

Segerdahl Corp 251

Gad

David R

Segerdahl Corp MNT

Andrew

James

SG 360 - Broadview

Slowik

Andy

SG 360 - Broadview

Clettenberg

Patrick

SG 360 - Broadview

Pierce

Joshua

SG 360 - Broadview

Garcia

Alonso

SG 360 - Broadview

Ziencina

Edwin

SG 360 Broadview 146M

Cuello

Edmundo

Sigma Graphics, Inc. 1006

Boulden

Timothy

Sommers & Fahrenbach Inc. 474

Powrozek

David

568M

Shop

Last Name

First Name

Frye Williamson

Yockey

Mark

Metal Décor

Newberry

Lawrence

Pantagraph Printing & Stationery

Schaefer

Dave

Peoria Journal Star

Teague

Tyler

Quincy

Engle

Eric

Wayne Wagoner

Mattern

Chris

Winpak

Seele

Al

Winpak

Benson

Scott

Winpak

Petty

Anthony

Winpak

DeArcos

Jeremiah
Taxes..... are fun
It's that time again! Just a few reminders when you are filing your taxes this year.
Union Dues are no longer tax deductible (thank the new administration)

If you have the Union Health Care Program the 1095 Forms (Health Care Tax Forms) will begin to hit the mail the week of February 25th. If your address or you do not receive this form in a timely manner, please contact BMGI at (800) 997-4586.

If you have not received your tax forms from the Pension Funds, please contact them directly:
Teamster Members Retirement Plan (a.k.a. Inter-local Pension Fund): 630-752-8400

Employer Retirement Fund (Administered by Northwest Administrators) 1-800-322-1489

Graphic Arts Joint Pension Trust: 202-508-6670

National Pension Fund (a.k.a. SRDF): 630-871-7733
Also keep in mind as a Union Member you can receive discounts to help file your taxes just visit www.unionplus.org .
All you need to do is sign up and you will be able to attain discounts on Tax Services and Software.
Page Last Updated: Jun 28, 2019 (11:49:10)