Looking for a Job?
Lithographic Ind. is Looking for Help

Lithographic Industries located in Broadview Illinois is looking for a 2nd Pressman for a 11 color KBA 29" x 41" 9 over 2 perfection.
Anyone interested is asked to contact Officer Kurt Reissenweber at the local office, his direct phone line is (630) 480-8972.
SG 360 Is Hiring!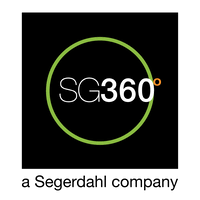 SG 360 is currently looking for General Workers in their Wheeling and Broadview locations please visit their website at https://www.sg360.com/careers/ for more information.
If you wish to discuss this job opportunity, please feel free to contact DC 4 President Kurt Reissenweber at the Union Hall his direct phone line is (630) 480-8972.
Looking for Good Help
Our Union Shops are looking for workers!
If you have a family member or friend that has previous knowledge or is looking to enter the printing industry, please recommend them to apply.
Ft. Dearborn located at 6035 W. Gross Point Rd. in Niles IL 60714
Company Phone Number:773-774-4321
Position Available: Pressroom
Page Last Updated: Mar 18, 2019 (15:55:56)