WHO WE ARE

Teamsters District Council 4 is made up of hard-working men and women throughout the state of Illinois and Indiana, we are an affiliation of members of Local 458M and Local 568M. Our members are diverse and traditional in the Graphic Industry, we represent from Garment Stitchers to Newspaper Pressman our strength is found in our diversity in our trade!

Teamsters District Council 4 represents its members through our Local Union Officers, Local Union Stewards, and Local Executive Boards. Our Union has been active for over 100 years in the Chicagoland area and we are proud of our history and knowledge in the Graphic Industry. Having the International Brotherhood of Teamsters behind us we work to negotiate the best contracts possible and to provide the strongest day-to-day union representation for our members.
| | | |
| --- | --- | --- |
| | | |
| | | |
| | | |
UPDATE: THE R.S.V.P. NUMBER OF 1-800-308-9964 IS WORKING, SO PLEASE CALL TO MAKE SURE YOU ARE REGISTERED FOR THIS MEETING. PLEASE NOTE WE WILL HAVE REFRESHMENTS AT THIS MEETING.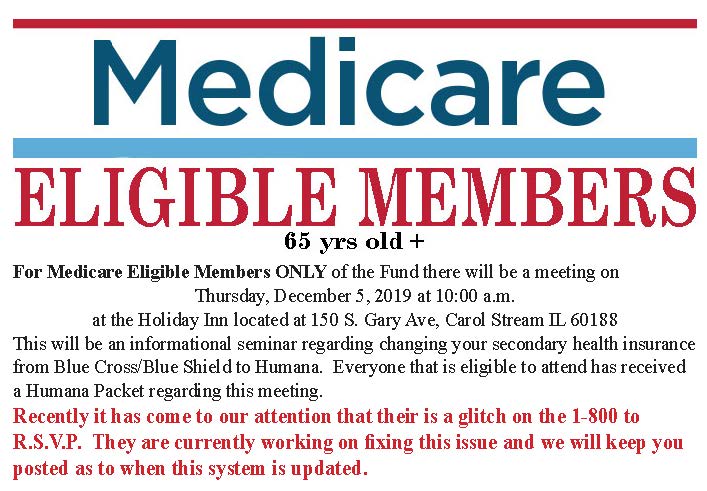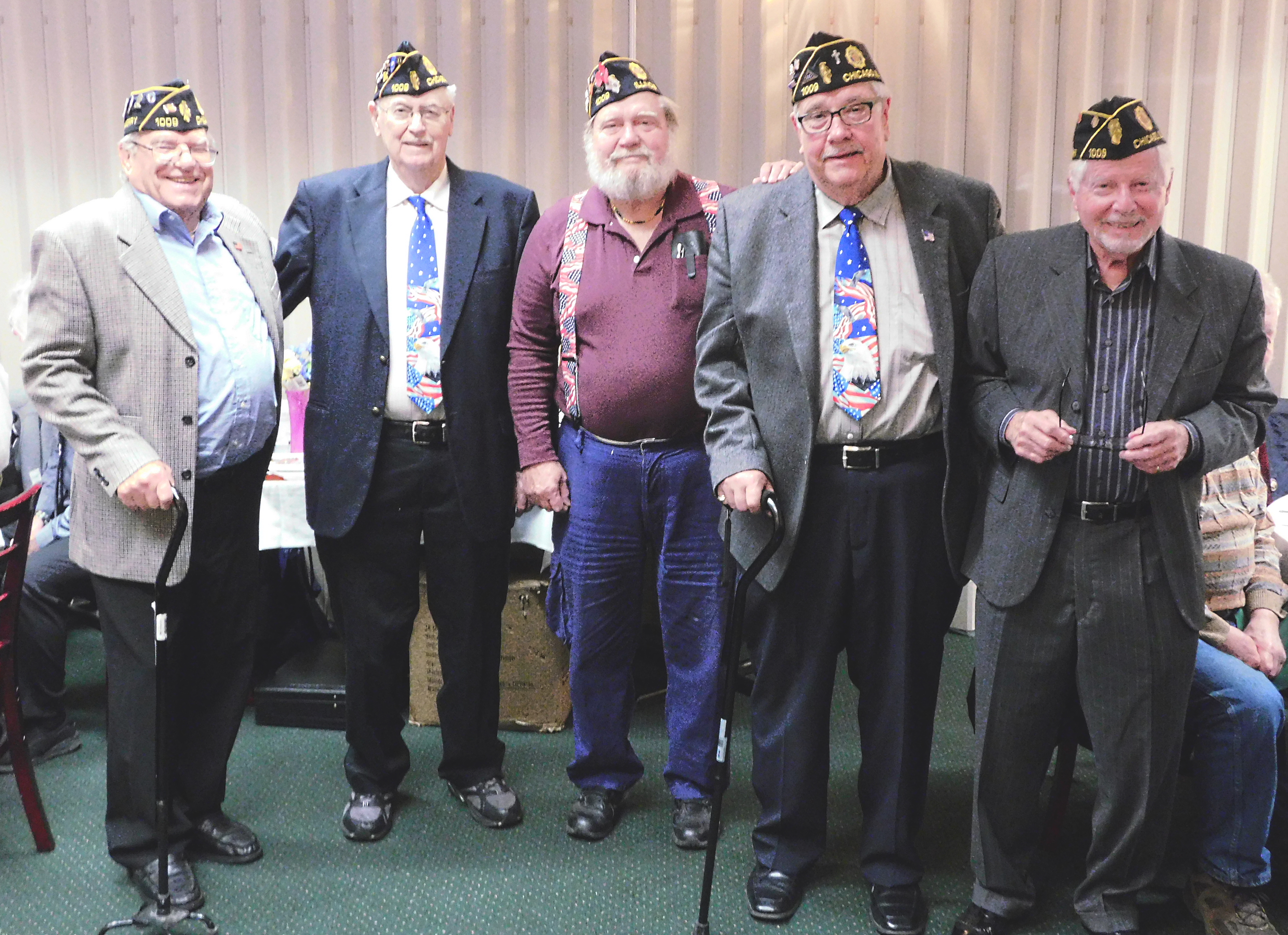 Local 458M was happy to attend the Carl Lindberry Installation of Officers Ceremony on October 27th. The Carl Lindberry Post has been chartered since 1945 and its membership was once only made up of Veterans that were Local 458M Members.
Join us on Saturday, November 9th at the Local 458M Membership Meeting to donate to the Post's 'Gifts for the Yanks Program'!
Let's make sure our Veterans have a great Christmas Holiday!
Every year the Trustee's meet to discuss cost and benefits. We are happy to inform the members that the cost for our Health & Welfare will not increase for Local 458M Members or for the Employers for 2020.
Even though costs have not increased our Benefits have been improved.
We have added MdLive Services, which allows members to talk to a board-certified doctor 24/7 through online video (MDLive.com/bcbsil) or phone (888-676-4204).
The board has also increased the Visa Gift Card amount to $200 for all Health and Welfare members who take advantage of the Health Dynamics Program. This program has saved members lives by detecting life threatening illnesses early. The Trustee's s have also changed the requirements of this benefit, so our members are allowed to go to their primary doctor for these tests. If the member goes to their primary, they will need to complete the required form which is attached.
Download:

Health Dynamics Form - Personal Doctor.pdf
LABOR RADIO

The Leslie Marshall Show: A nationally-syndicated radio show hosted by Leslie Marshall. Her show frequently highlights issues of concern to unions and working families across the country.

The Union Edge Show: hosted by Charles Showalter, this daily show based in Pittsburgh and available on-line features topics that are important to the middle class and members of labor unions.

Workers Independent News: a national radio show based in Madison, Wisconsin, the site of one of the largest civil actions against a state governor, this daily program recently featured Jim Hoffa, Teamsters General President, in an interview discussing the political landscape.
MEMBER INFORMATION

This service is offered to the members who are part of the Union's Health & Welfare Program.

The GCC/IBT District Council 4 Health & Welfare Fund encourages eligible members and their spouse to participate in our annual Preventive Care Exam program.

Each participant will receive a $200 Gift Card, provided by your Health Fund!

Appointment slots are available for you now – and the exam is covered at 100%!

See the video above to learn more about our new Preventive Care Program.

To make an appointment, call Health Dynamics at 414-443-0200 (option 5) – or use the Locations Link below to find the examination site that suits you best and call them directly.

---

UNION DISCOUNT PROGRAMS

As a Union Member you are elgible for services at a discounted rate, Scholarships and much more to view what benefits you are eligible for please click on the following link: https://www.unionplus.org/