Local 458M Saturday Membership Meeting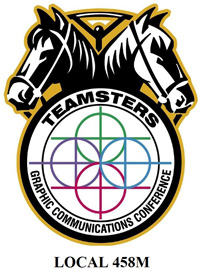 We want to thank all the members who attended our last live Local 458M Membership Meeting for 2022.
We were honored that some of the Carl Lindberry Post members were in attendance, and we are happy to announce they collected approximately $496.00 for their Veteran Programs. We would also like to thank all the members who donated items to the Edward Hines Hospital.
On a final note, the Membership Lottery which was up to $1,450.00 and the Winner was Gerardo Escalante from SG 360, but to claim the prize you must be present at the meeting. The amount will roll to $1,650.00 for the February 2023 meeting.
Please be advised that meeting assessments will be reinstated in 2023. Therefore, all active members are required to attend a membership meeting each half of the year. Keep an eye out for the meeting schedules next year!