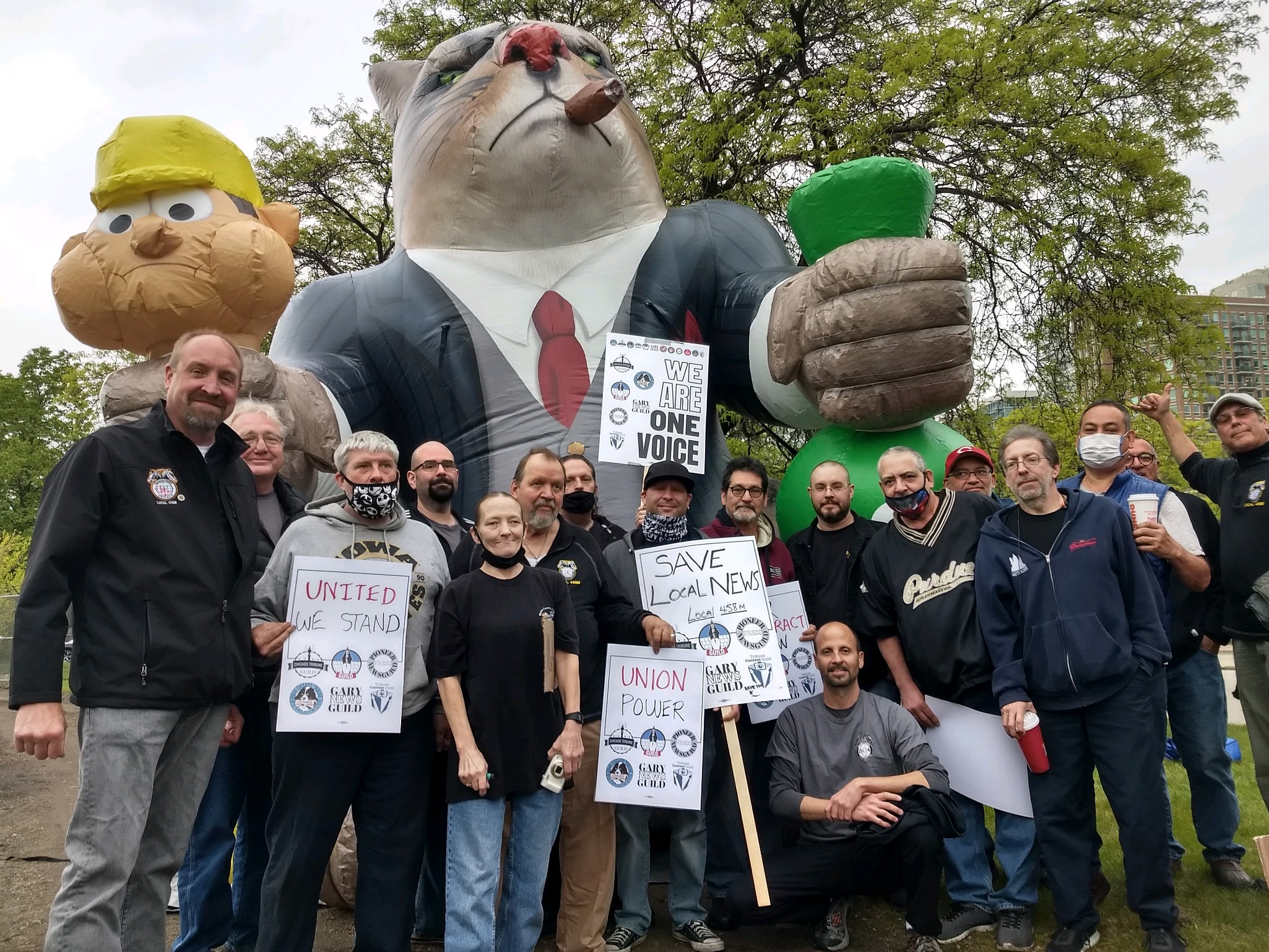 Big Corporations like Alden Global Capital have gone around purchasing Newspapers and slowly draining the profits and killing the news and the employees that work for the paper. Newspapers are more than just a simple printed material. They report on local and world news that is not biased or controlled by any faction, not like information reported on social media outlets.
On Saturday, May 15th Local 458M rallied with our Chicago Tribune Members along with other Labor Unions to show Alden Global Capital that the Tribune employees are not alone and will not allow our friends to be pushed around. Over 100 employees rallied in front of the Freedom Center in the hope to stop the sale of the Tribune to this investment group.
We need to work hard to protect the jobs at the Chicago Tribune, it is a staple of our city!
Click on the following link to sign the petition to save local news: https://www.savelocalnews.net/