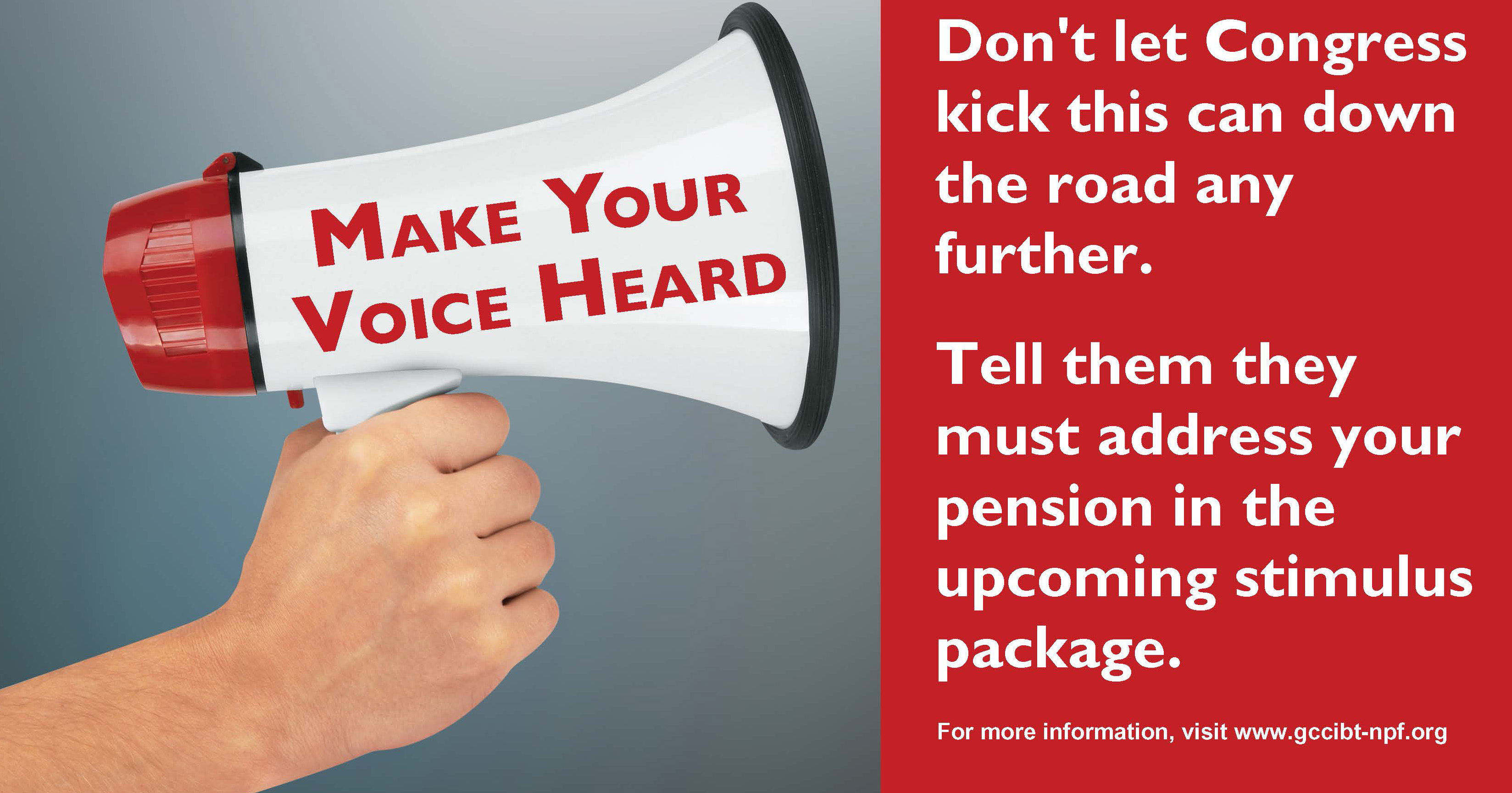 T a k e A c t i o n - - - C a l l T o d a y !
888-979-9806
Congress is considering another stimulus bill to help save the economy from
further decline. Your pension benefits must be addressed in this stimulus bill.
Unless Congress takes action, your hard earned pension will be cut to almost
nothing by 2025.
Congress has helped airlines, the auto industry, banks,
and Wall Street.
Call today and let your Senators know that now is the time
to fix this critical issue !
• Provide your name and where you live
• Tell them support for multi-employer pensions must be included in the
upcoming stimulus bill
• Tell them you are a participant in the GCC/IBT National Pension Fund
• Tell them your pension security is a top priority for you in the upcoming
election and you hope it's high on the Senator's list of priorities also!
See attached information packet for more details.
Download:

NOW IS THE TIME SENATOR CONTACT KIT 062520.pdf