Local 458M Saturday Meeting Recap
On Saturday, November 11, 2017 we honored our attending Veterans in several ways. As we opened our meeting Commander Joseph Gremal played taps on the bugle. He also spoke about the Abraham Lincoln Cemetery and the services they offer to our veterans. Our Carl Lindberry Post was in attendance to collect money for Gifts for the Yanks. We are happy to announce they collected over $500.00 at the meeting to help out our veterans. The local also presented all attending veterans with a gift to show our gratitude for their service.
During our membership meeting we were happy to swear in a new member
and present several service pins. Local 458M Retired Organizer Frank Carpenter was awarded his 50 year pin. He was instrumental in the 90's in organizing shops and growing this local.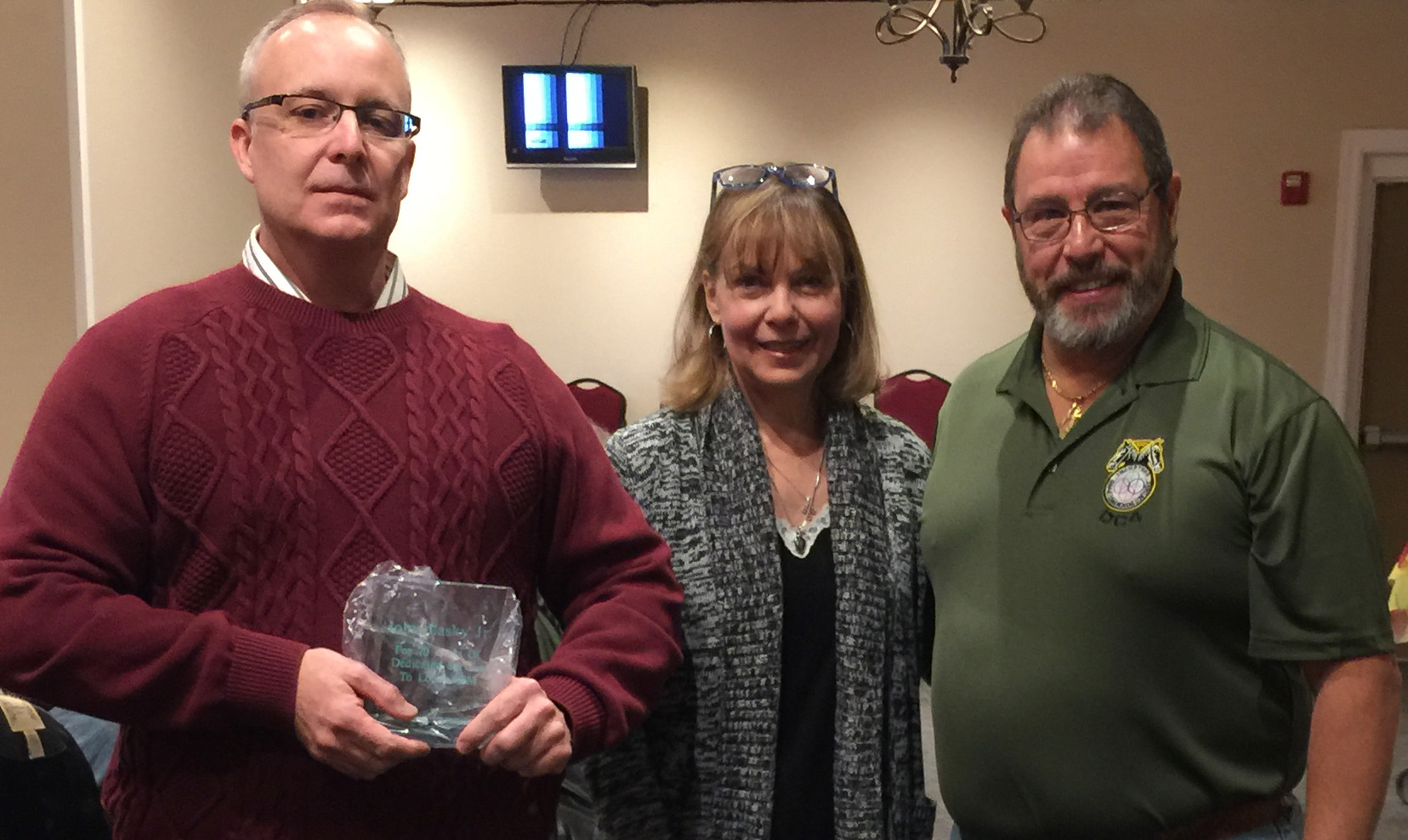 In addition we were happy to present a plaque in appreciation to the family of John Lasky for his service to the local and membership. Mr. John Lasky was a teacher at the Chicago Graphics Art Institute his teachings helped our members grow in the printing trade.
The winner of the Membership Lottery was German Rodrigues from Carqueville Graphics but because he was not present the lottery rolls up to $2250!