Retirees Corner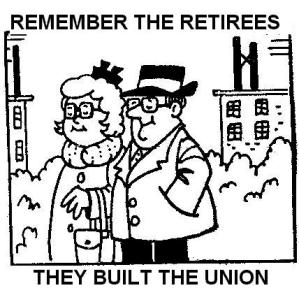 Retiree Club Mission Statement:
To further the betterment of Local 458M's retirees and active members lives and their families lives through communications and participation. We will work to strengthen the union and secure its future by demonstrating our pride as retired members. We will work to assist our union brothers and sisters by sharing our knowledge and experience.
1st Meeting of 2017
First Meeting of the Local 458M Retirees Club will be on May 3 at 10:00 a.m. at the District Council 4 Office located at 455 Kehoe Blvd. Ste. 110, Carol Stream IL 60188.
We will be discussing the Summer Luncheon and looking at other benefits offered to our retirees.
If you plan to attend please contact the office at 630-668-4337 to register.
Page Last Updated: Apr 13, 2017 (14:59:08)